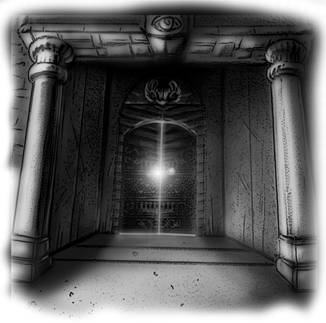 Hello adventurers, welcome to The Voice of the Labyrinth, the place where we will post news and updates about our exciting new game. If you are reading this, then Labyrinth has finally been made available to the public. We are excited to bring you a new era in tabletop fantasy role-playing adventures, and it's an era without a gamemaster. What does that mean for you? You can have exciting  fun role-playing adventures by yourself, or a group of friends can play together without one of them having to run the show. We have all the monsters, wizards, dungeons and enchanted forests you could ever hope to explore, and we offer it at an economical price.
Let me ask you a question – how many sides should dice have? Six? Did you say six? Because that's the right answer, and you can play Labyrinth with only a six-sided die. It's really simple, you can be playing in no time, and it's a great introduction into the world of role-playing – for anyone!
So let the adventures begin! The doors to the Labyrinth are open!